RBN - Onchain Analysis Suite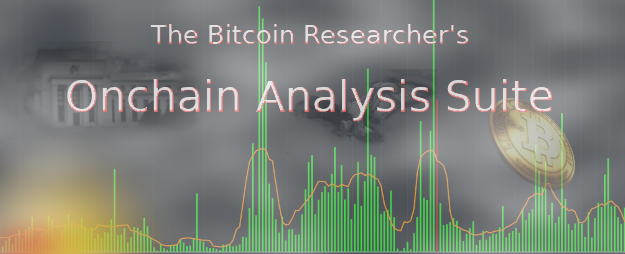 RBN, short for ResearchBitcoinNow, is an onchain analysis suite available to anyone interested in analyzing Bitcoin's economic activity. It is open for all to use.
RBN Empowers with Bitcoin Knowledge
Our goal is to contribute to the adoption and understanding of Bitcoin by providing accessible and comprehensive data analysis tools to the community. We believe that by making this data available to everyone, we can help demystify Bitcoin and encourage more people to participate in its ecosystem.
So, whether you're a seasoned Bitcoin user or just getting started, we invite you to explore RBN and discover the insights it has to offer.
RBN is Independent
At The Bitcoin Researcher, we believe that independent sources of information is essential for Bitcoin's acceptance and adoption. That's why RBN relies solely on the Bitcoin Network to collect and process data. Except for the price feed, no other 3rd party is involved. By doing so, we ensure that RBN is unbiased and free from any external influences. Indeed, there has been occasions where RBN has corrected other much larger providers of onchain statistics.
We understand that the performance of any economic system should never be monitored through a few sources of data only. Our goal is to contribute to the transparency of the Bitcoin ecosystem.
What are the Limitations?
It's important to note that RBN does not recognize UTXOs spent within one day. Therefore, volume and address count data may differ from other sources. However, we believe that RBN accurately reflects economic activity. For more information, please refer to the Methods information within RBN and to the Disclaimer note.

When does RBN Update?
Data updates daily at approximately 7AM UTC.
RBN is work in progress
Please keep in mind that RBN is still a work in progress, and there may be bugs or incomplete annotations and explanations.
In what language is R coded?
RBN is own made software that collects data directly from the Bitcoin nodes, and processes and presents the data. Most of the code is in R-cran, which is truly an amazing tool. Many of the libraries deserves to be mentioned, I will come around to it someday.
R Core Team (2023). R: A language and environment for statistical computing. R Foundation for Statistical Computing, Vienna, Austria. URL https://www.R-project.org/.
Contribute
We welcome suggestions and feedback to improve the platform, and encourage the community to contribute their ideas and extend RBN's functionality.
Web: researchbitcoin.net
Twitter: @ResearchBTCNow

Who is the developer?
Just a random dude interested in Bitcoin and skilled in statistics(++)